Elizabeth Polacco
Owner, Lead Esthetician
Elizabeth is an experienced esthetician who offers a variety of customized treatments. Whether it's a maintenance waxing or a relaxing signature facial, she is attentive to your specific needs. Elizabeth has worked with products covering the medical, and botanical elements of skincare and today she has plunged into perfecting your facial with the top of the line products. Along with facials, she specializes in Brazilian and eyebrow waxing.
Elizabeth has expanded her education to keep up with the ever-changing field of skincare, and her continued excitement about it shows through the consistency of her practice. Her attention to detail extends beyond the treatment room, when she teaches her clients about the function of skin and how it works. Elizabeth's goal is to show you how to maintain healthy skin, so you can have the best skin for the rest of your life.
Brandie Vega
Lead Esthetician L4
Brandie has been practicing in the field of beauty, health, and wellness since 2010. She provides full-service skin care with a specific focus on hair removal. Brandie has been certified in the ancient art of body sugaring since 2012 and has become a sugaring educator for Tamara's Sugar and Rockridge Day Spa. Her facials show her love for wellness through her care for skin and soothing touch. Brandie works with an infectiously positive attitude and loves all aspects of skin care. Her clients love her thoroughness and expertise, which shows in her service. Make an appointment with Brandie, you will be SO glad you found her!
Elena Reeder
Esthetician L3
Before her Salon and Spa career, Elena studied Fashion Design at FIDM. She's managed and worked as an Aesthetician for notable brands including Perricone MD. Elena's a skincare professional and educator with an emphasis on the Nutrition+Skin Health Nexus. Elena's a Southern California native and lives in Oakland with her boyfriend and dog.
Dumindra Mahadiulwewa
Esthetician L2
Dumi began her beauty and wellness career at a renowned spa in Sri Lanka in 1992. There, she provided skincare to diplomats as well as being one of the lead beauty specialists for media in Sri Lanka. Dumi also has a strong background in Ayurvedic medicine, and worked with her family to provide homeopathic care to her village before entering the world of skincare. After moving to the U.S., Dumi worked in many high-end spas in the Bay Area, as an Educator and Lead Esthetician. She specializes in threading, waxing, and therapeutic facials, and hopes to leave each client with a boost of self-esteem, a feeling of wellness, and a smile on their face!
Sabrina Foster
Esthetician L1
Sabrina is an Esthetician with a strong background in Makeup Artistry and a lifelong passion for skincare and cosmetics. A graduate of the Aveda Institute and the Blush School of Makeup in San Francisco, she specializes in natural skincare and therapeutic treatments, as well as Media, Photography, Special Event and Lifestyle & Fitness Makeup. Her interest in the beauty industry began at a young age, when she would sneak into her mother's makeup bag to recreate looks from magazine and album covers! Nowadays, Sabrina appreciates how self-care and natural makeup can help a person feel good inside and out.
Chirsta Compomizzo
Esthetician
Christa began her skin care and wellness journey at the Cinta Aveda Institute in San Francisco. She has a love and passion for clean beauty and esthetics, specializing in skin care and sugaring (hair removal). Prior to becoming an esthetician, she worked as a graphic designer within many Bay Area corporate industries including the beauty industry.
Christa views skin care as an important part of health and well being. She is compassionate and has a natural aptitude of helping clients and making them feel good about themselves and their skin. Her goal is to establish long lasting relationships with her clients and have them glow from the inside out.
She believes that in order to achieve our skin's natural radiance, we must strive to find balance through: a quality at-home skin care routine, eating healthy, exercise and regular facial visits. Come schedule a facial or sugaring service with Christa and leave feeling rejuvenated, refreshed and well taken care of!
Jillian Breece
Hair Stylist L5
As a member of Rockridge Day Spa with over 13 years of experience, Dusty specializes in assisting you in finding your best hair color, and haircut that brings out your ideal vision for yourself. Dusty believes in the integrity of hair, loves to work with clients' natural hair texture while keeping lifestyle in mind to create a look that is all their own. She believes in continual education and strives to stay at the forefront of her field. She studied in Italy at the Davines Academy and DiPietro Todd for color, and Vidal Sassoon cutting techniques. Dusty has completed advanced training in color and balayage, long and short hair cuts, men's haircuts, and specialized treatments such as the American Wave, Brazilian Blowouts, and Keratin treatments. She is a proud native of Oakland!
Pheakdey Bun
Hair Stylist L1
Makeup and Lash Artist
My name is Pheakdey and I am a hair stylist, makeup artist and Novalash certified lash artist . I've been practicing my trade for over 13 years. I started my career as a makeup artist and skin care specialist using an array of natural skin care and makeup brands.
I advanced my training as a hairstylist and started working at an upscale salon in Berkeley doing trade shows and using some of the best brands in the industry. I trained with Vidal Sassoon academy furthering my education and became passionate about the art of hair design. More recently, I've trained with L'Oréal professional color and appreciate the quality and results it delivers to my clients.
I decided to add eyelash extensions to my portfolio in July of 2018. Lashing has become a huge passion of mine completing the look for those who want head turning lashes or those who are more subtle, natural beauties.
My goal is to make your experience personal and tailored to your fashion and lifestyle. If you are ready for a new and customized look, schedule your appointment today! I look forward to working with you!


Consuelo Lopez
Hair Stylist Associate
Consuelo's love for makeup artistry, hair and wig styling began at an early age. It was her immense appreciation for art and theater that led to the discovery of her true passion. Her professional training in beauty began at the Lia Schorr Institute of Cosmetics in New York City followed by Special Makeup Effects & Theater at the Art Institute of Pittsburgh. Between 2002 and 2010 while living in Miami, Florida, she further enhanced her skills in Beauty, Fashion, Print and Advertising. During that time, she worked with renowned organizations such as Warner Music Latina, Parfums Givenchy and Florida Grand Opera. Four of those years were spent traveling through South America, Central America and the Caribbean as an International Consultant & Make-up Artist.
In October of 2010 she accepted an offer for a position as an instructor at Blush School of Makeup in San Francisco, CA.
Today, Consuelo resides in Oakland, CA, she is the owner and lead artist of CTL Artistry. She also divides her time between commercial/industrial shoots, theater, music videos and weddings. She is a licensed cosmetologist and is currently a hair associate with Rockridge Day Spa.
Torreyanna Barley Massage Therapist
Torreyanna Barley has been bringing pain relief and deep relaxation to her clients through massage for 20 years. As a Certified Massage Practitioner, she draws from multiple styles of bodywork including Parasympathetic Massage, Zen Touch, Acupressure, Tui Na, Swedish and Deep Tissue.
Torreyanna's approach to touch and bodywork is holistic, always taking into account the mental and emotional wellbeing of her clients. She offers feedback for personal empowerment to any and all who seek it.
Rachel Rodriguez
Massage Therapist L3
My love for movement led me to study and graduate with a Bachelor of Science in Kinesiology from San Francisco State University. Meanwhile, I worked supporting adults experiencing physical disabilities, with movement therapies. They have been some of my greatest teachers and I am forever changed by our experiences together. In 2014 I graduated with 500 hours at the San Francisco School of Massage and Bodywork and have at least 100+ hours more of continuing education in Cranial Sacral, Thai and Ayurvedic bodywork techniques. My mission is to support you in your self-care practices by offering therapeutic massage to nourish the multifaceted areas of your well being. My sessions are guided by knowledge, intuition and love. Looking forward to working with you!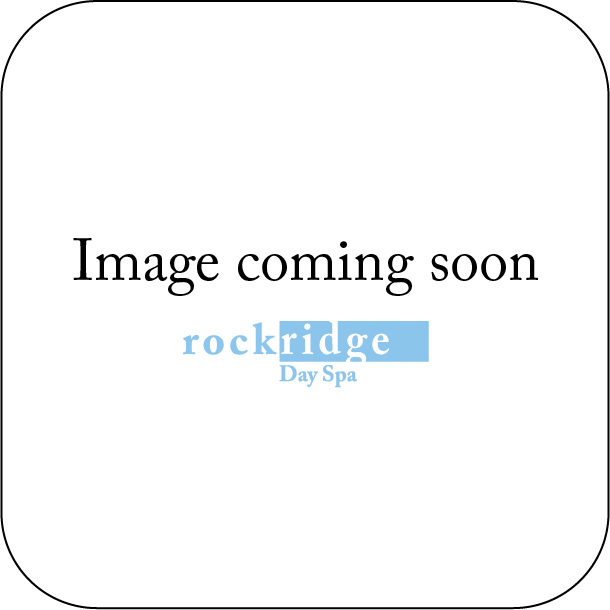 Michelle Martinez
Spa Concierge
Michelle is a Bay area native born in Oakland. She is currently pursuing her education in Psychology in hopes to become a Marriage and Family Therapist. She looks forward to helping couples and families reach a happy medium in order to experience the greatest joy and fulfillment possible in their lives. She believes in self wellness and enjoys witnessing the joy Rockridge Day Spa brings to our clients. Michelle is available to assist you upon your arrival and the checkout process for your visit. Above all, she enjoys being able to make your day a little brighter by providing thorough and compassionate customer care!
Melissa Graham
Spa Concierge
Melissa is a Southern California native who moved to the Bay Area in 2015. She is currently pursuing her degree in Animation from California College of the Arts and hopes to become a Storyboard Artist. She loves creativity in all forms, whether it's expressed through her art practice, or hair, makeup, or fashion. The best part of her job is making connections with guests and seeing them leave feeling relaxed and taken care of!